Yuanzueishan 2008 August
August 24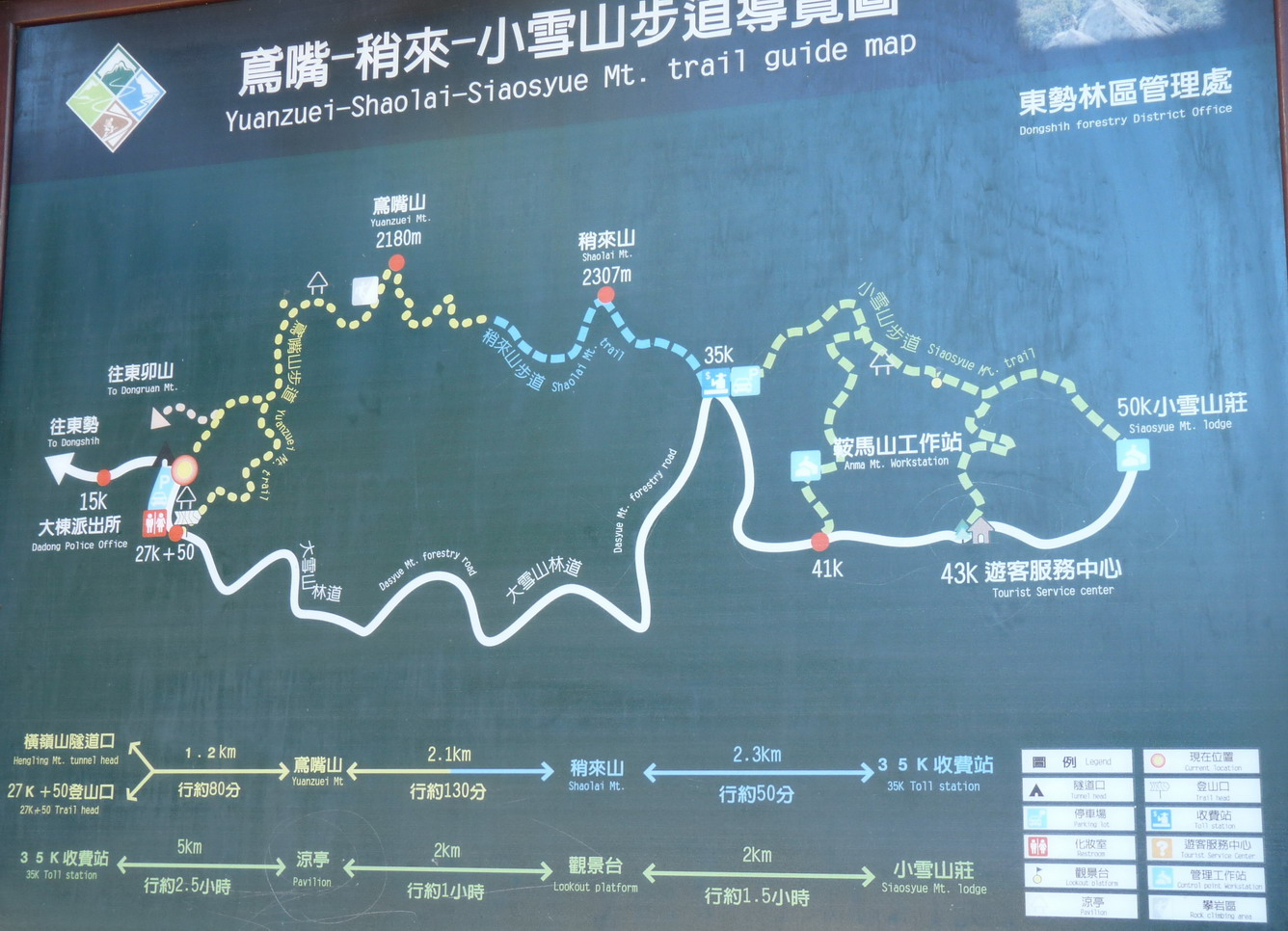 Today, we hiked the blue-dashed trail to Shaolai Mt. (2307 m).
A completely different experience from Yuanzuei Mt. two weeks ago.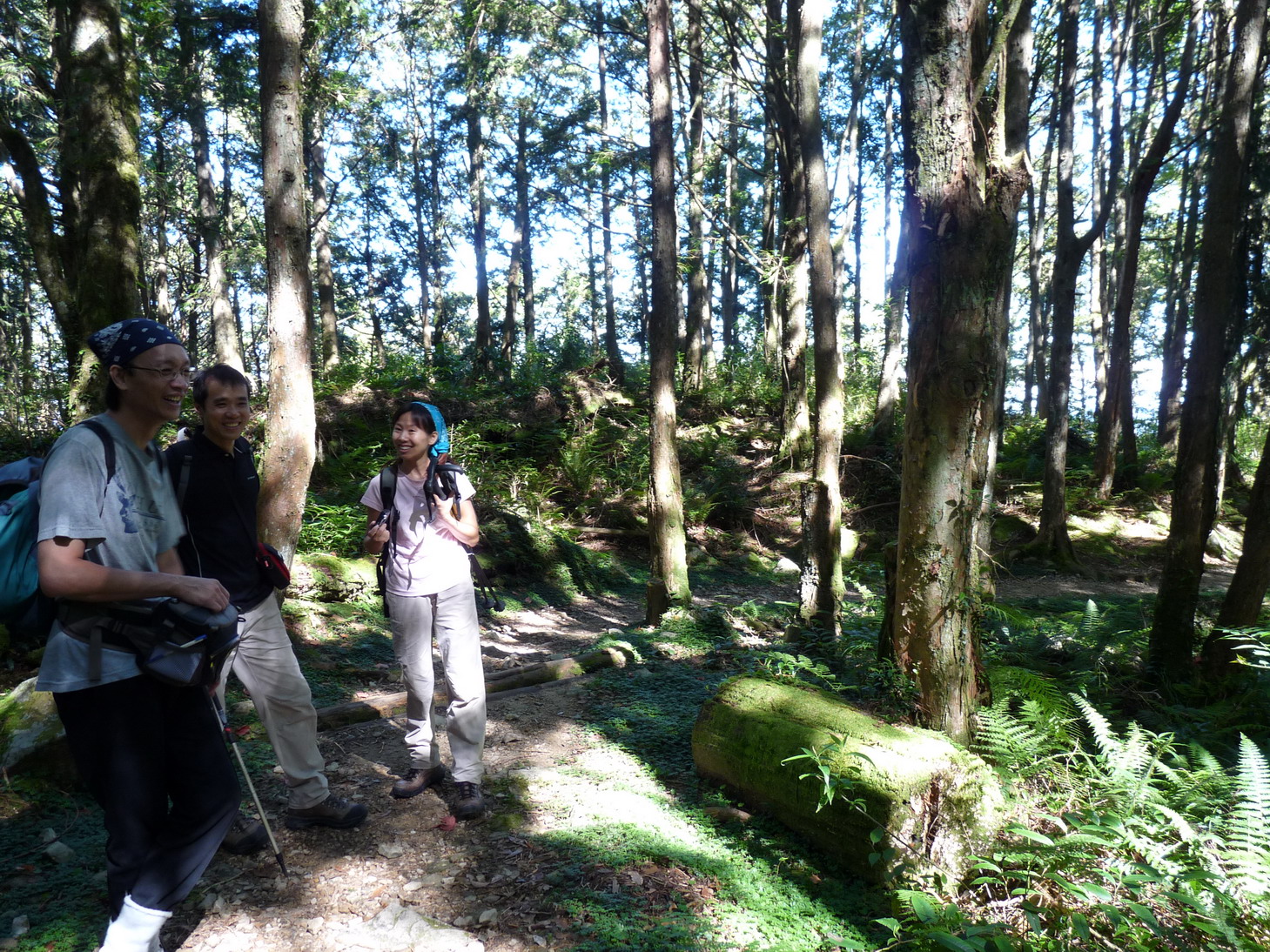 What a pretty trail!


AD admires the ferns in the tree tops.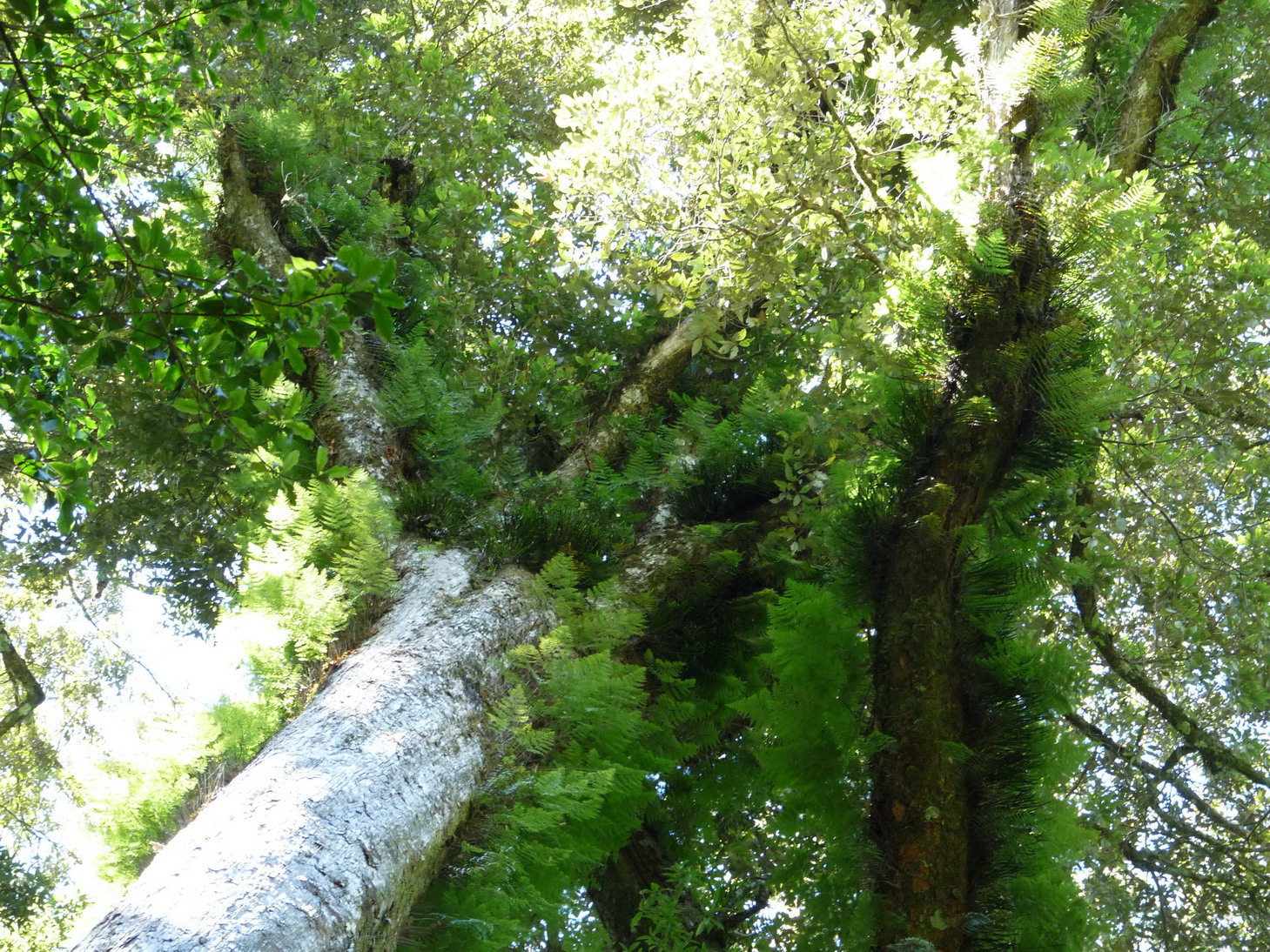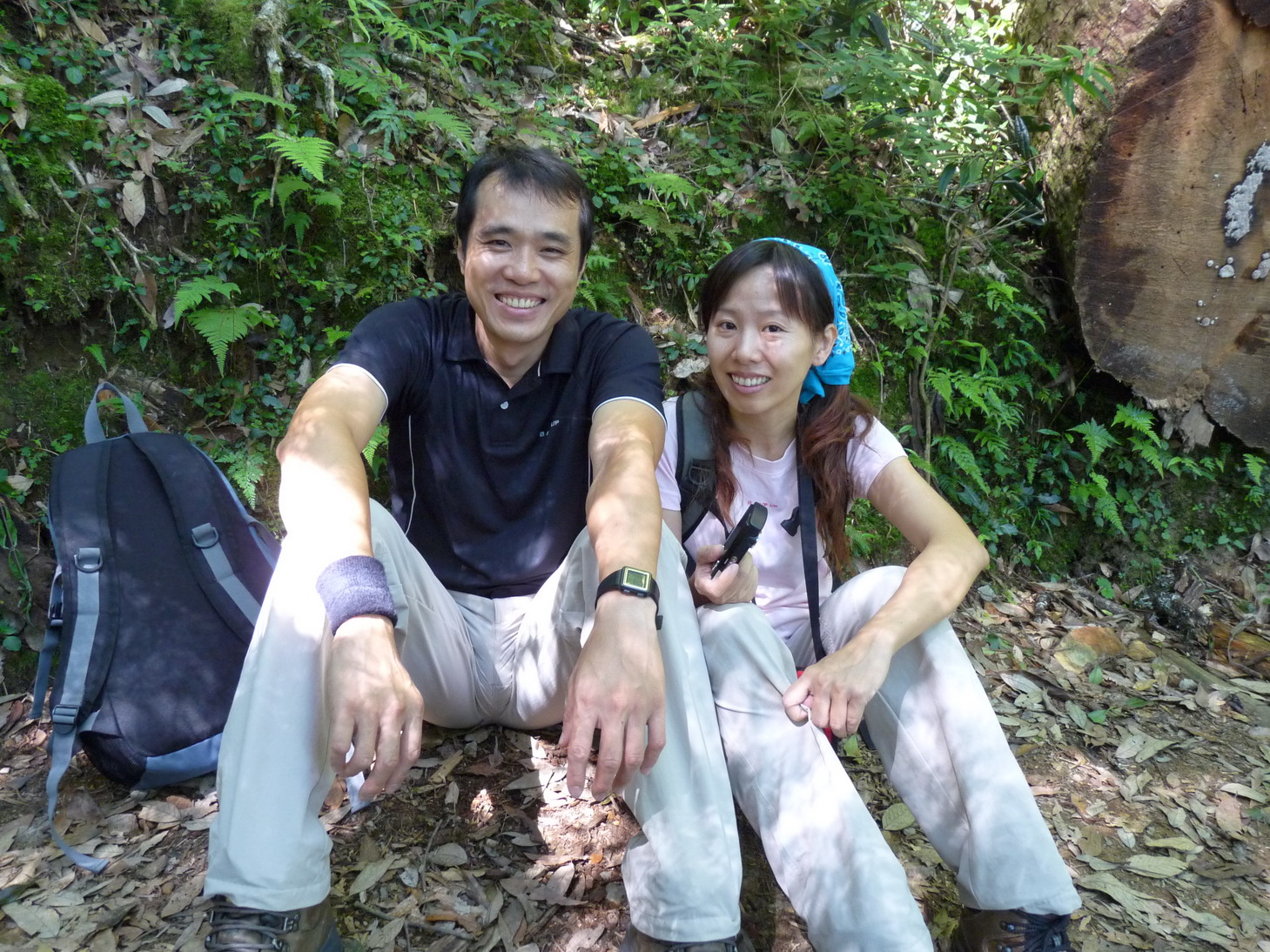 SC & Crystal during a break.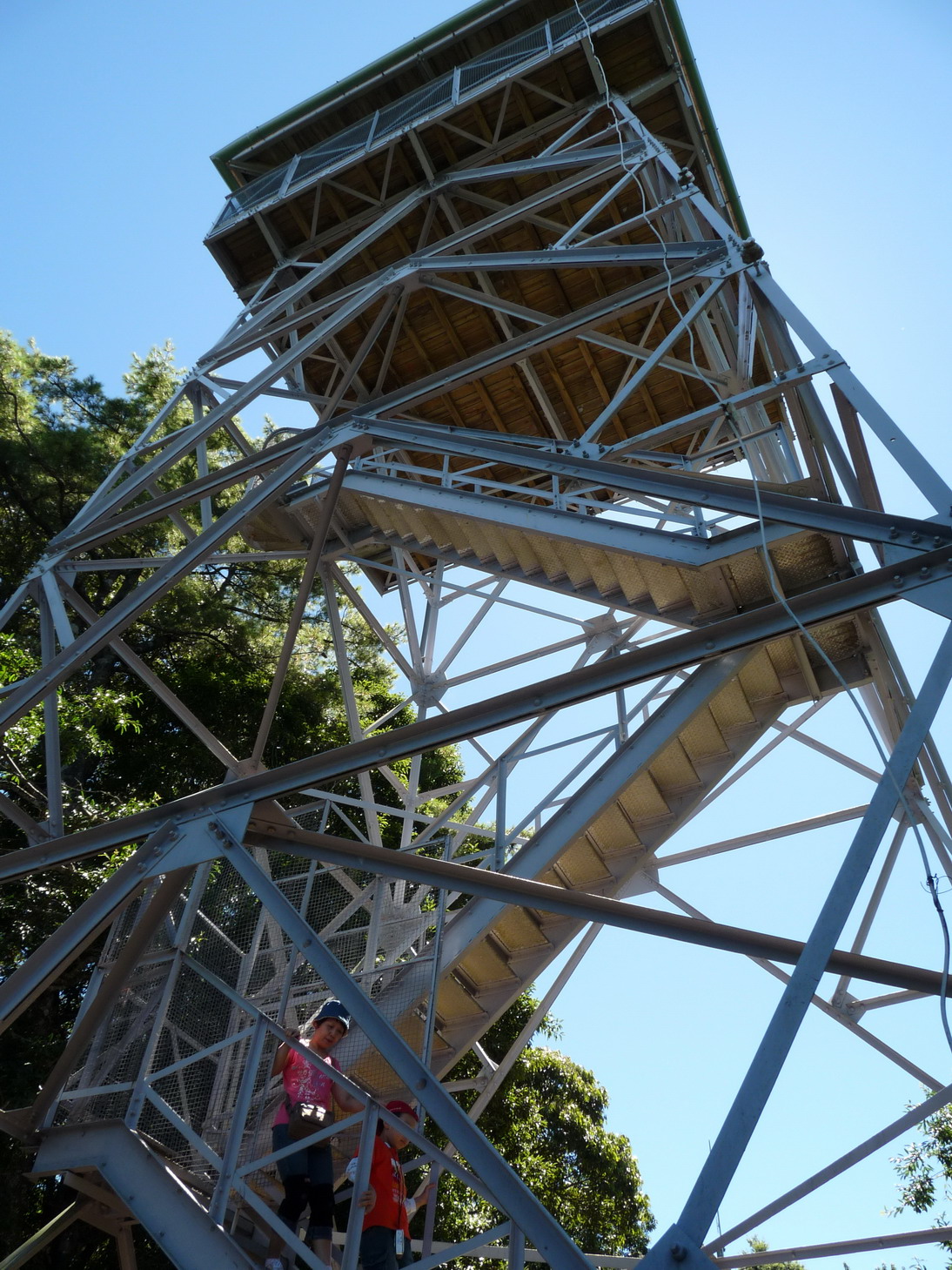 At the top! We'll climb that!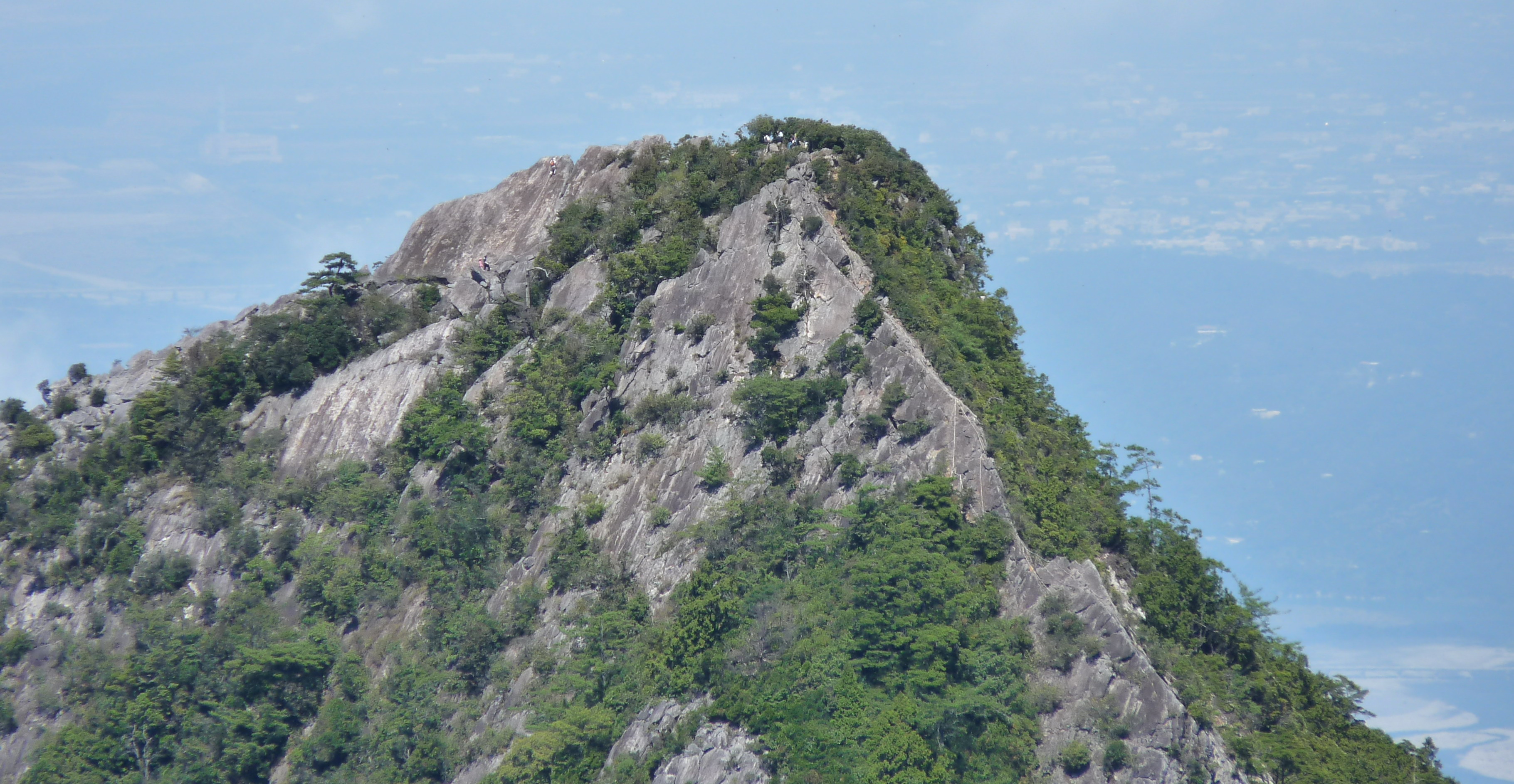 You mean we climbed THAT two weeks ago!?! (look closely for people and ropes).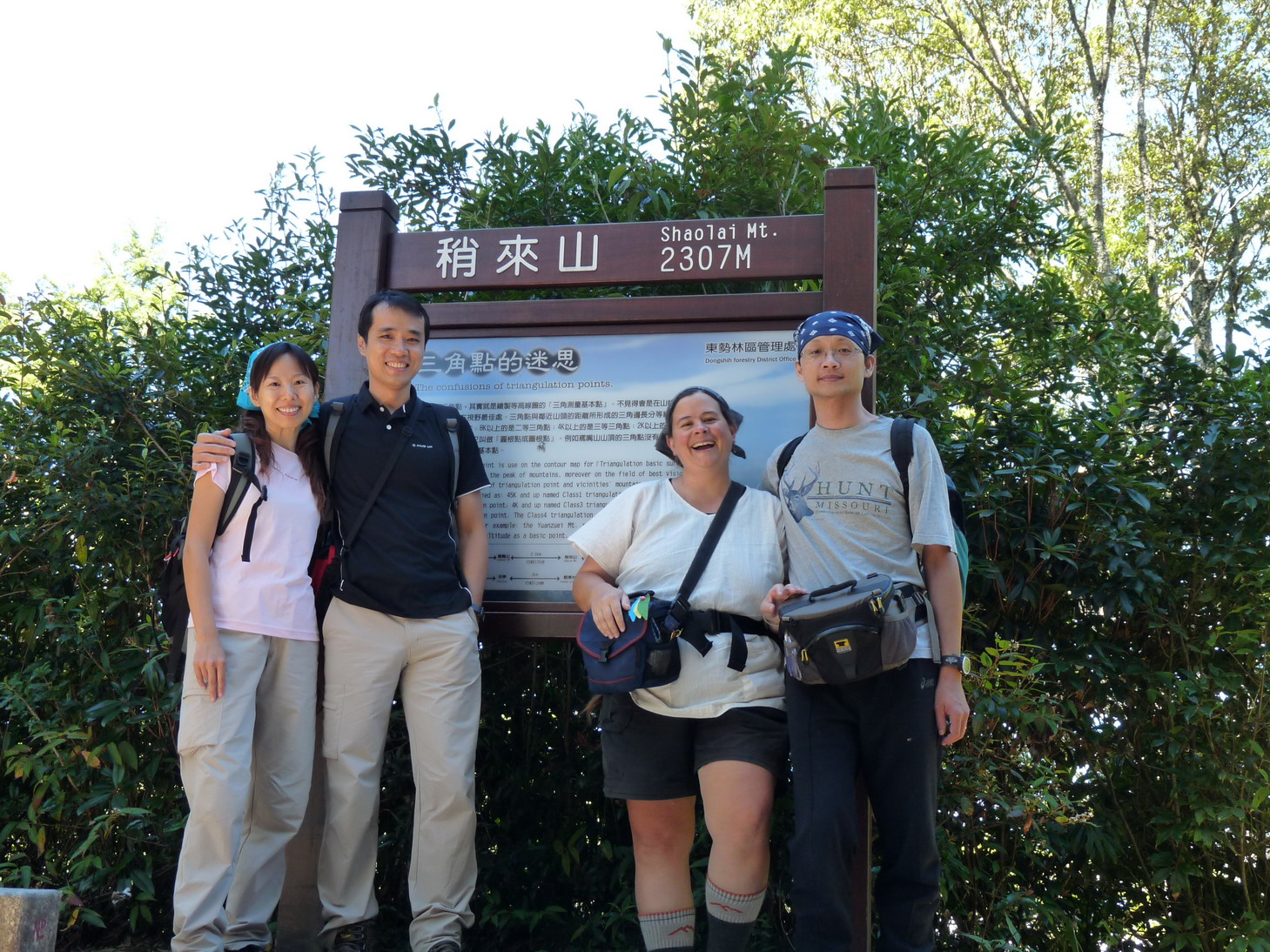 Group photo...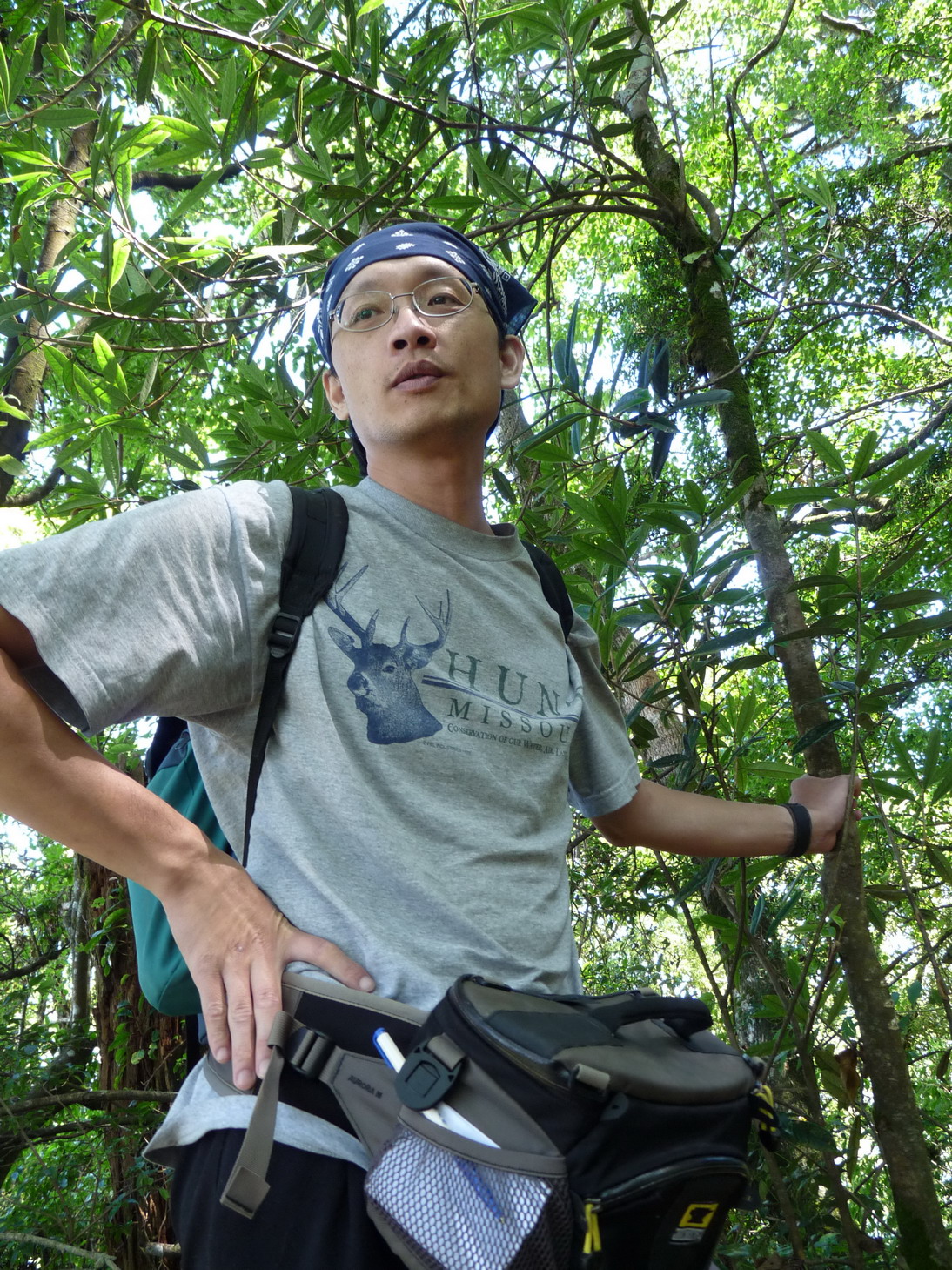 AD never worked up a sweat.


---
Email me: