Sina at Boot Camp for Marines


Sina is already half-way through his mandatory military service before his family manages to visit. Since he specifically asked for "Dama Ai-Teh" (Uncle Ai-Teh) and "Dina Ya-ling" (American Aunt), how could we resist?

On 5 February 2010, Lini, Abus, AD, and I made an all-day trip down to his boot camp in Pingtung (southern Taiwan).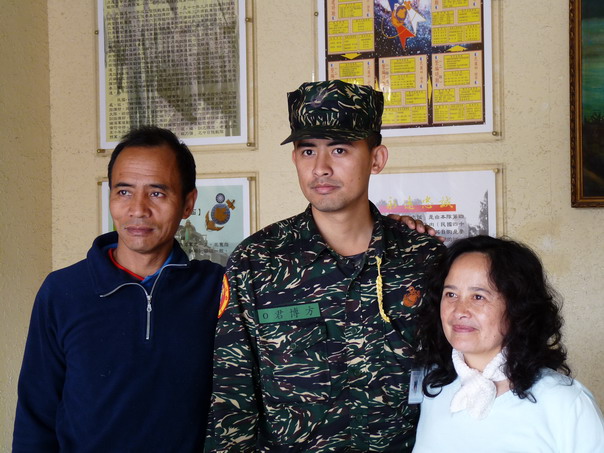 Proud parents!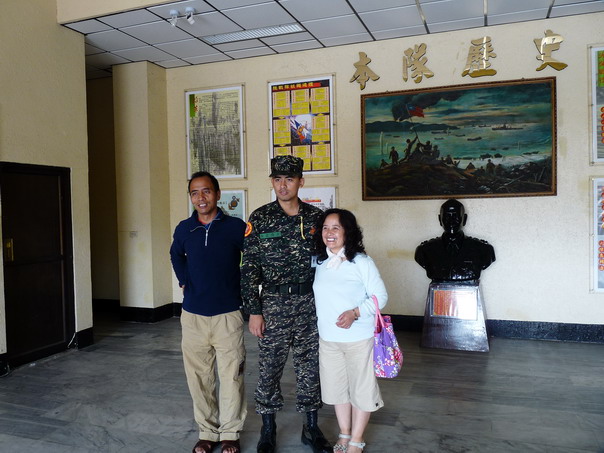 Sina looks spiffy in his uniform.
It, like all his things, looks new because he takes care of it.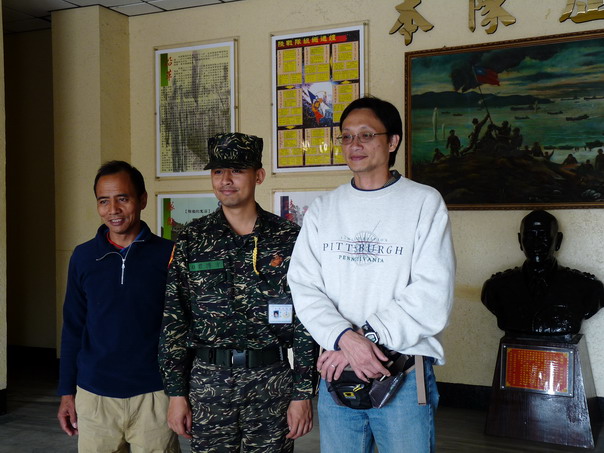 Sina with Lini & AD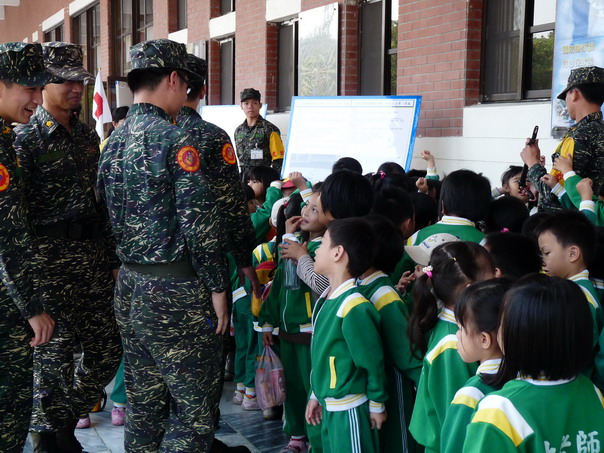 The real entertainmant was watching elementary kids on tour.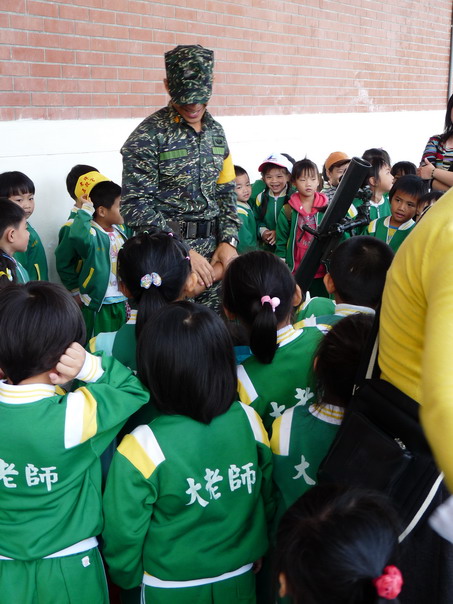 This was the high point of each Marine's day


Sina got leave to drive us all home. While he talked to friends, Lini, Abus, AD, and I dozed.
---
Back to FLY
Email me: